Presented by Porsche of Colorado Springs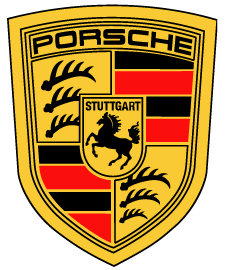 ---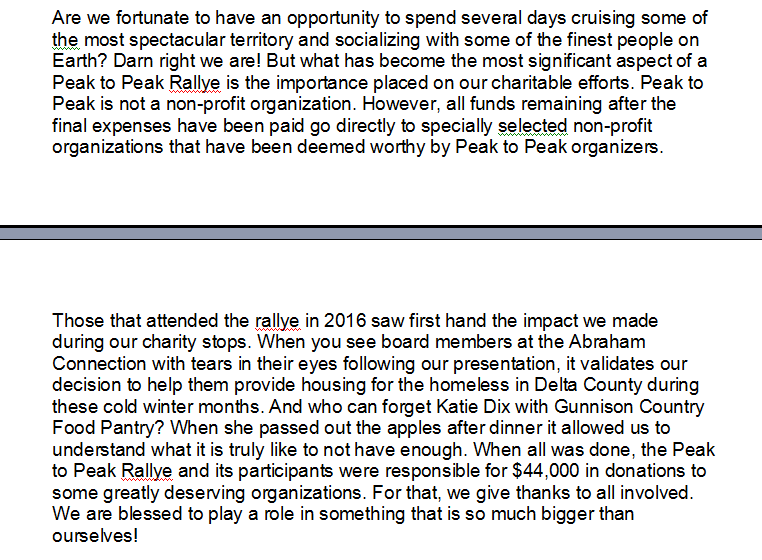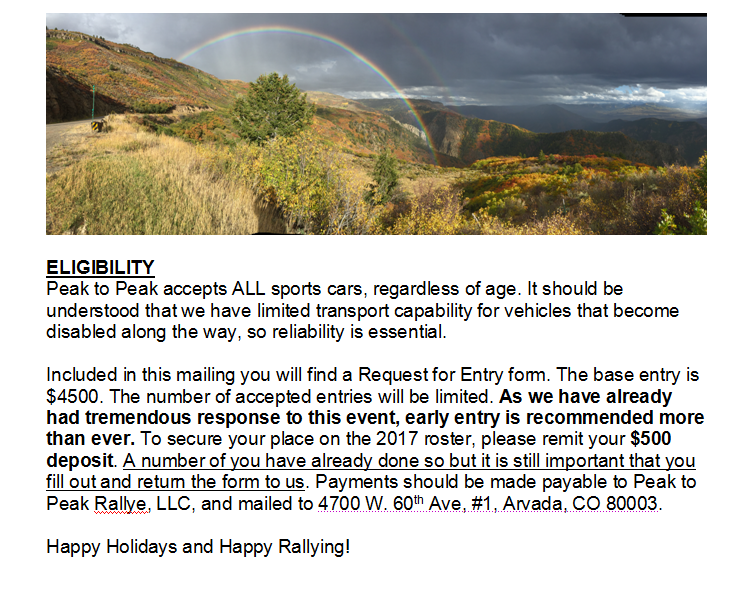 ---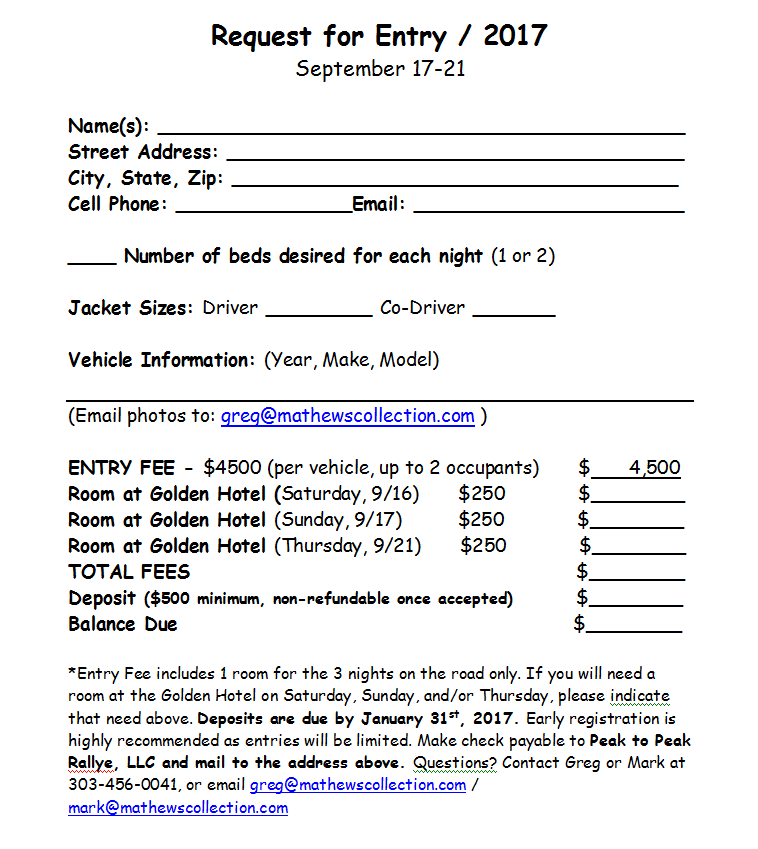 ---
.
2016 Peak to Peak Rallye 
2016 Peak to Peak – Event Recap
In our ongoing quest to present the most complete sports car touring experience possible, it may be that in 2016, Peak to Peak Rallye of the Rockies just may have achieved such a feat. The chain of events that transpired during our 11th Adventure absolutely placed Peak to Peak among the elite of the rallying community. And according to feedback received from a number of this years participants it was better than any rallye they had previously attended. Sounds good to us!
There are many factors that can either make or break an event of this scale. Some of these factors are under the organizers control, and some are not. For 2016, a year long process of research and planning, a bit of good luck, and maybe a miracle or two thrown in for good measure, combined to make this years outing one that will be hard to equal (although we will try, as always). To be able to kick-off the week by being welcomed into such an iconic location as the "Sleeper" House for our Welcome Reception/Dinner helped set the tone for what was to transpire during the four days to come. The appropriate bookend would come in the form of our Closing Awards Banquet & Roast which was held on-site at Peak to Peak's Presenting Sponsor, Porsche of Colorado Springs. The venue was prefect and the surprise entertainment arranged by our hosts was an overwhelming hit. Huge thanks go to Larry & Toni Winkler, and Don & Laurie Hicks for inviting us into your "homes"! In between the opening and closing festivities there would be four days chocked full of on-road activities that not only met all expectations, but categorically exceeded them.
Highlights would include the emotionally charged charitable presentations we were able to make to two well-deserving non-profit organizations along the route. Tears were most definitely shed. As well, the overnight accommodations were excellent and the food, from start to finish, was equally outstanding. We have acquired the nickname of Wheels to Meals so it better be, eh? To top it all off the combination of roads travelled made the extra mileage worth every, well, mile! And to try and explain just how mind-blowing the overall scenery and breath-taking display of fall color seems pretty near impossible. Oh yeah, and hats off to Mother Nature for allowing us a pretty darn good weeks worth of weather to enjoy it all.
On now to the part you might want to pay close attention to. There will be a limited number of entries accepted for our 12th Adventure The 2017 Peak to Peak Rallye will almost certainly fill up!  We have already received deposits that have locked up over 25% of those entry spots so we highly advise all interested parties to send the required $500 deposit as soon as possible if you wish to make certain not to miss out on the festivities. Early planning on the event organizers part have already brought in to focus yet another exciting gathering worthy of your expectations. Dates for the 2017 Rallye will be September 17-21.
The proposed route for 2017 will be less demanding than the most recent route provided from a mileage vantage point, but no less dramatic than what nature can inherently deliver as we will be passing through the magnificent Rocky Mountains. Advantage = Us!
We want to make it clear at this time that due to ever increasing travel related expenses, we will be looking to up the base entry fee to $4500. This fee is a bargain and still below what other rallyies are charging, substantially in some cases.
The official 2017 Rallye Announcement and Request for Entry forms will be made available in November but as previously mentioned it might be a wise idea to get an early deposit on its way to assure your spot is secured (a reserve list will be formed once we have hit our entry limit). Please see the enclosed Early Deposit Form for details.
Please don't hesitate to contact either Mark (mark@mathewscollection.com /303-884-3699) or Greg (greg@mathewscollection.com / 303-589-5933) with any questions you may have regarding the 2017 Peak to Peak Rallye.
---
2016 Peak To Peak Rallye Photos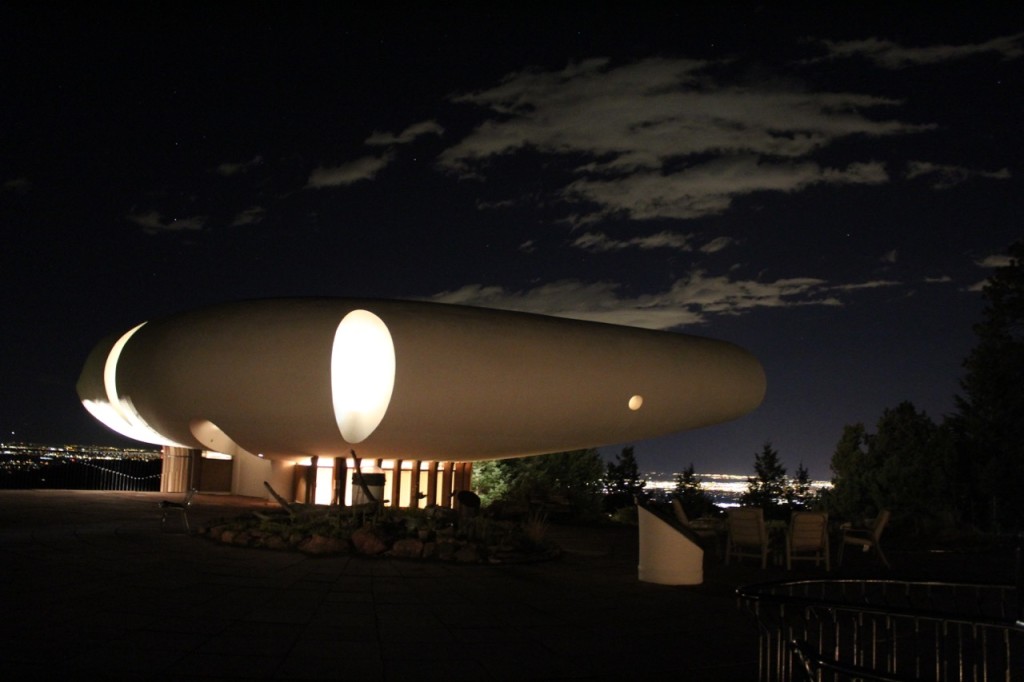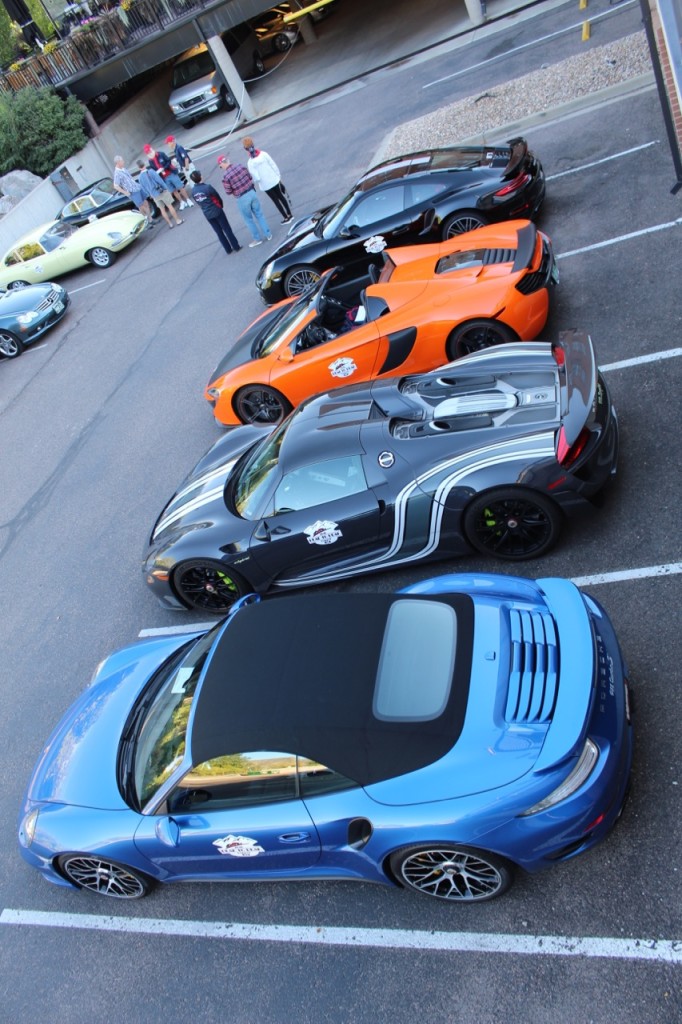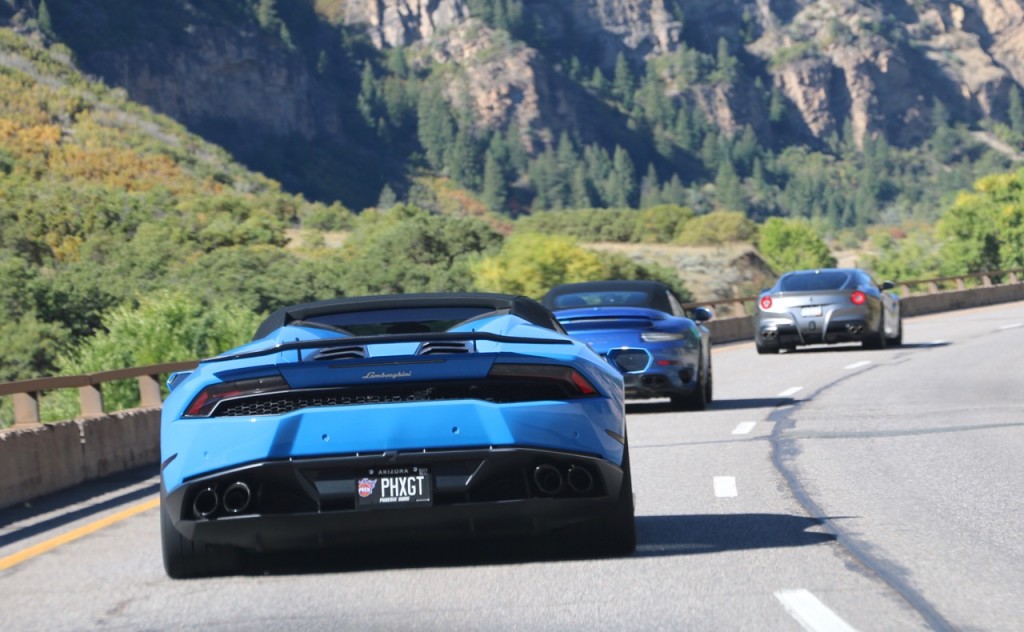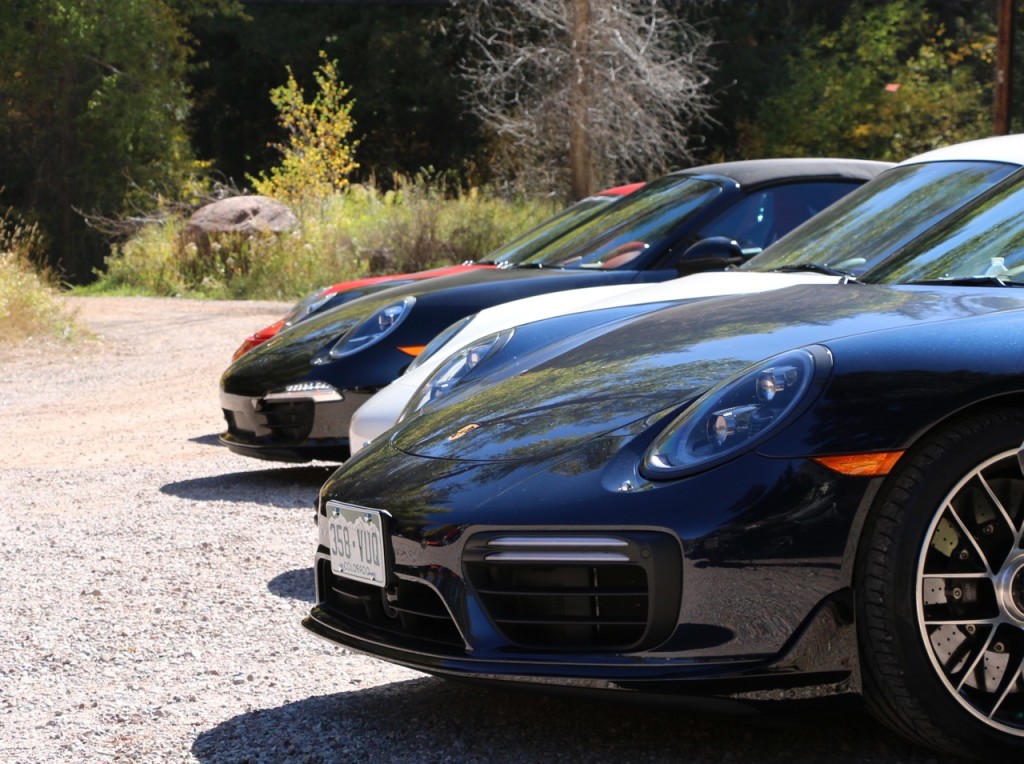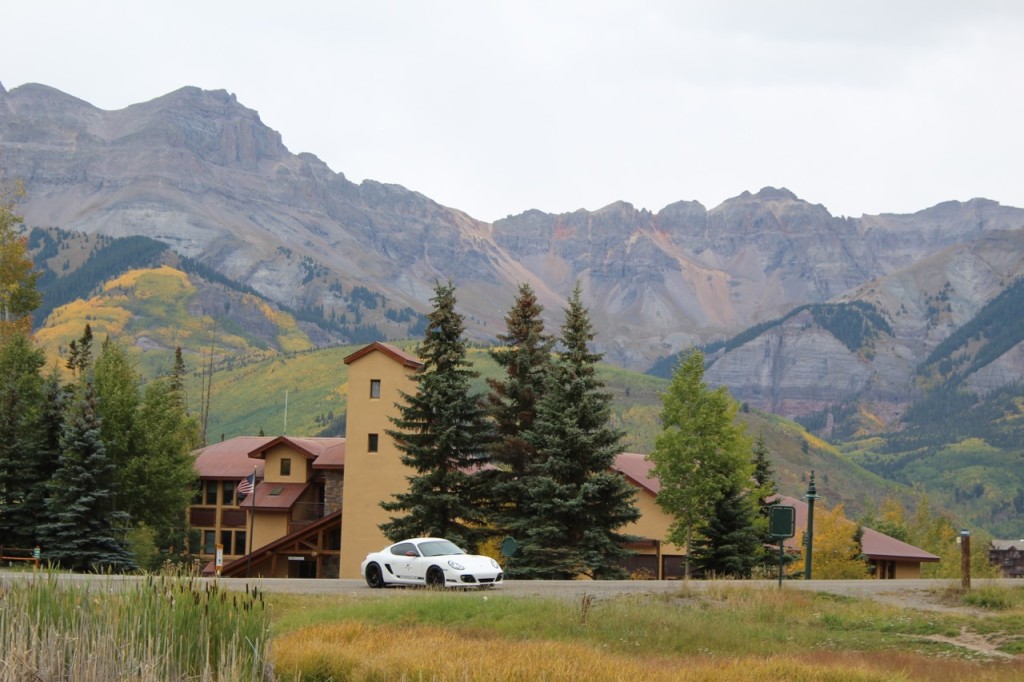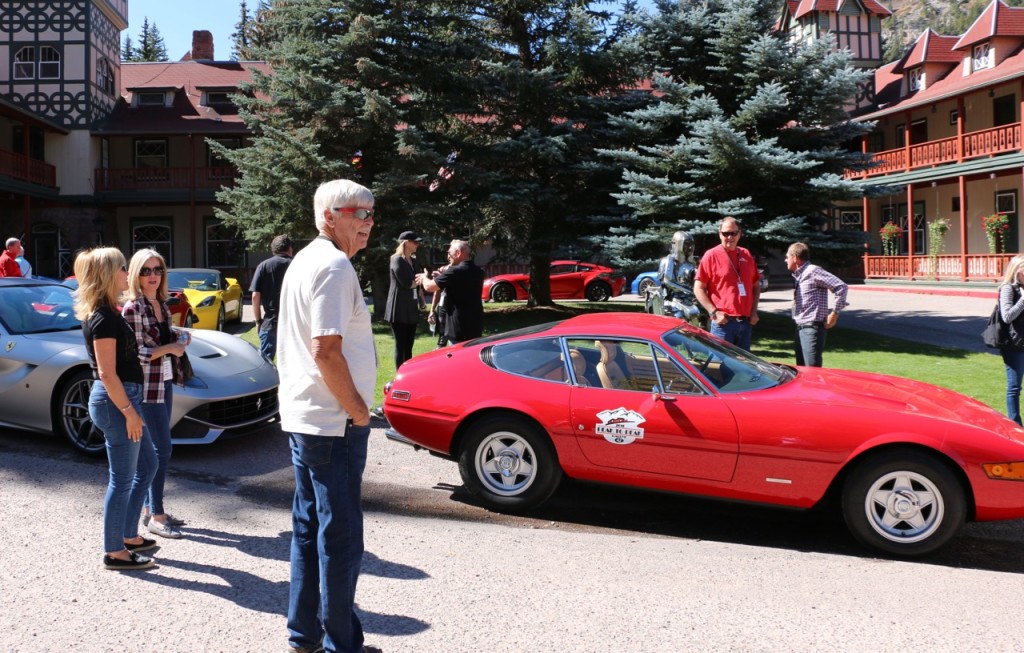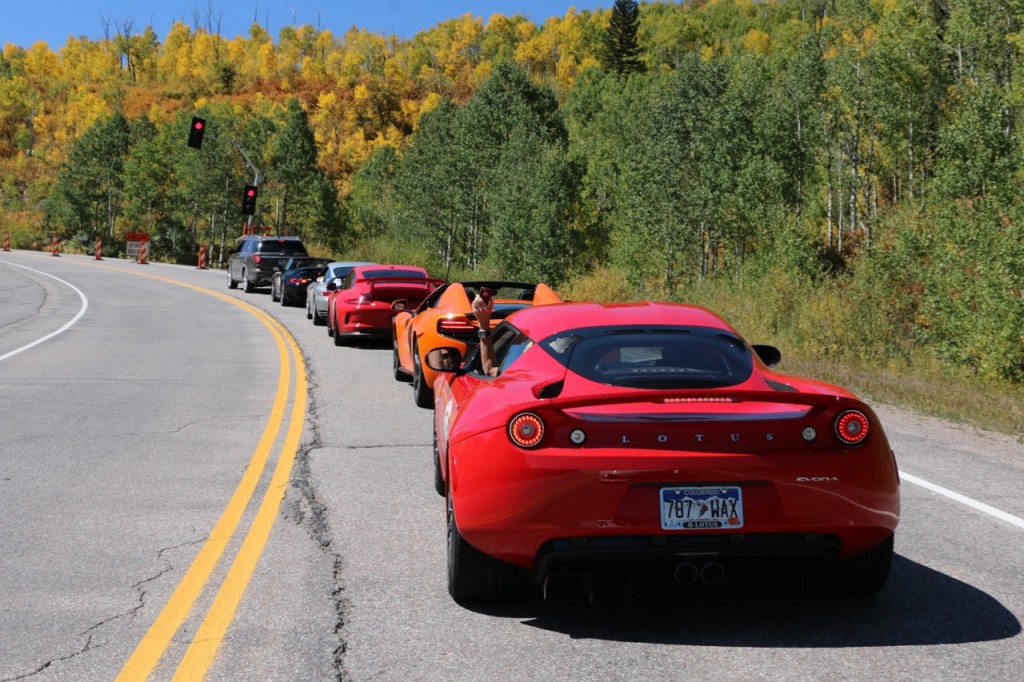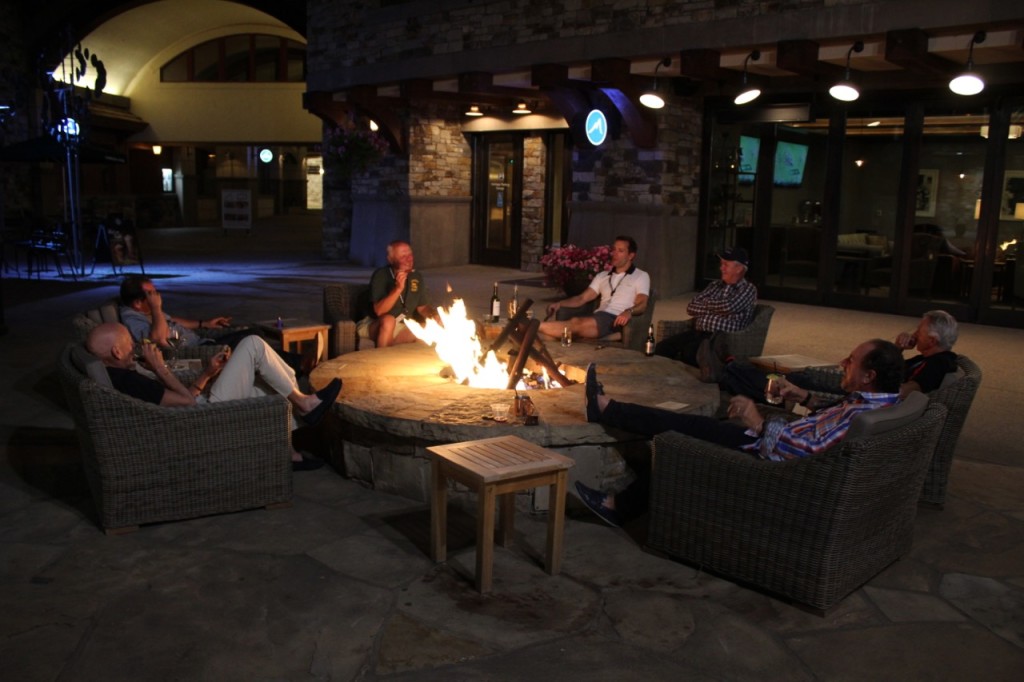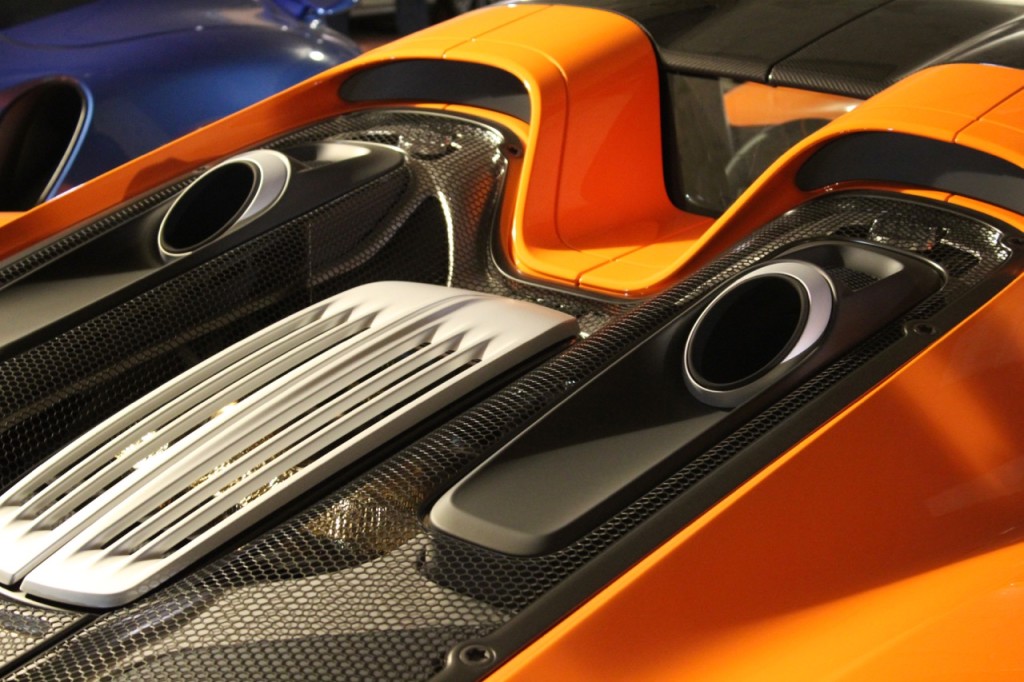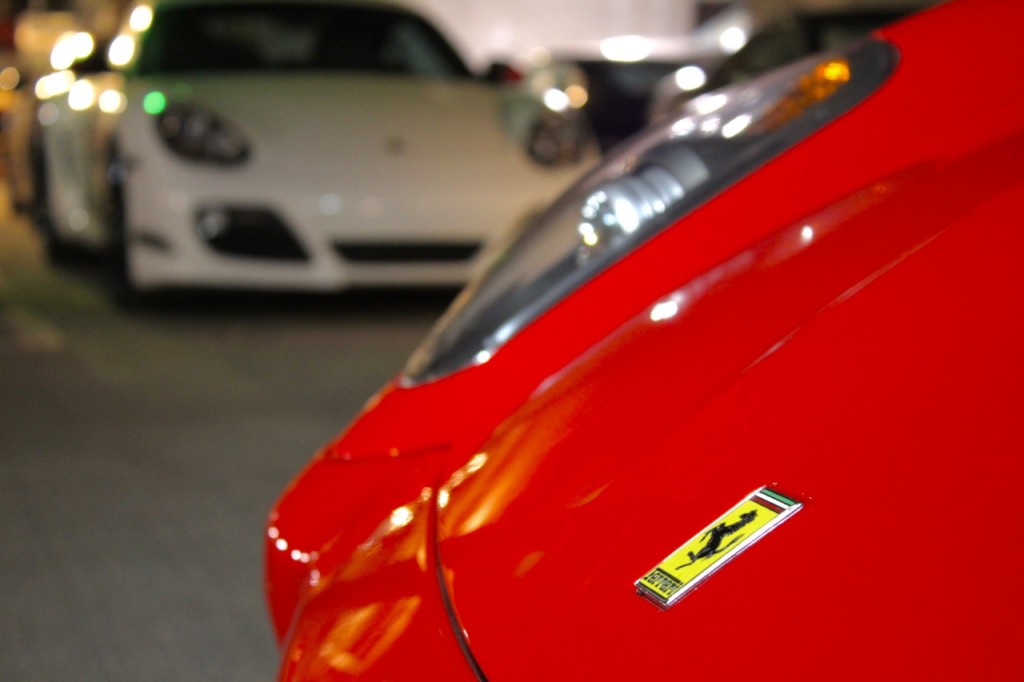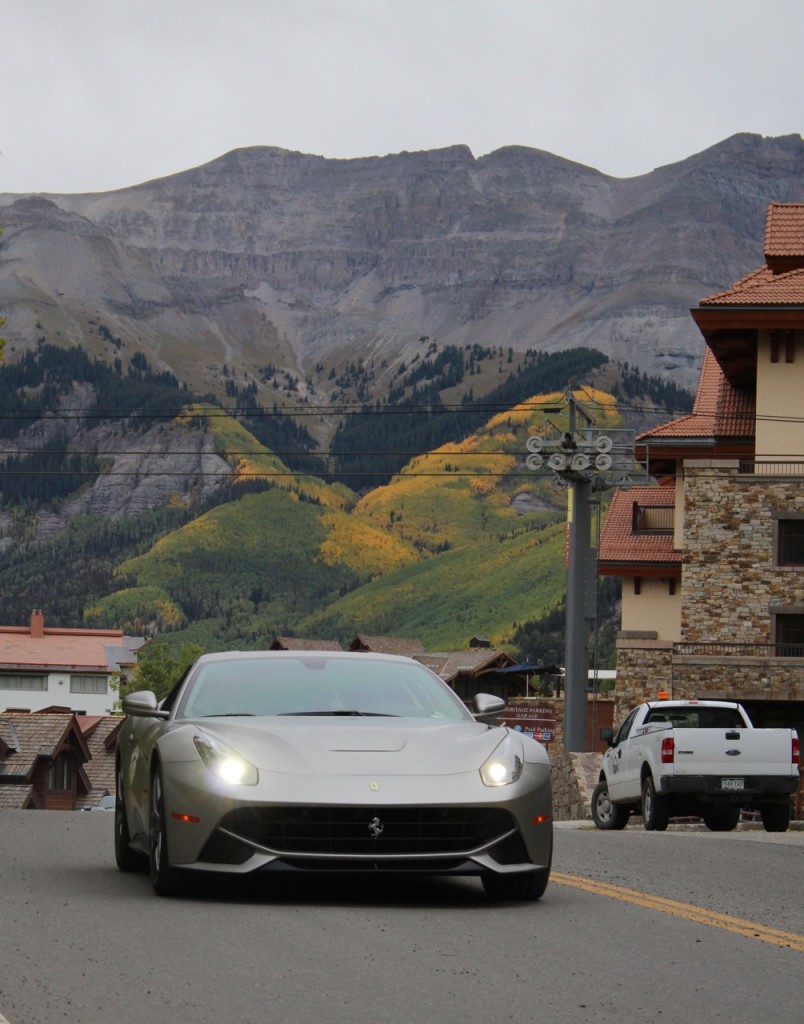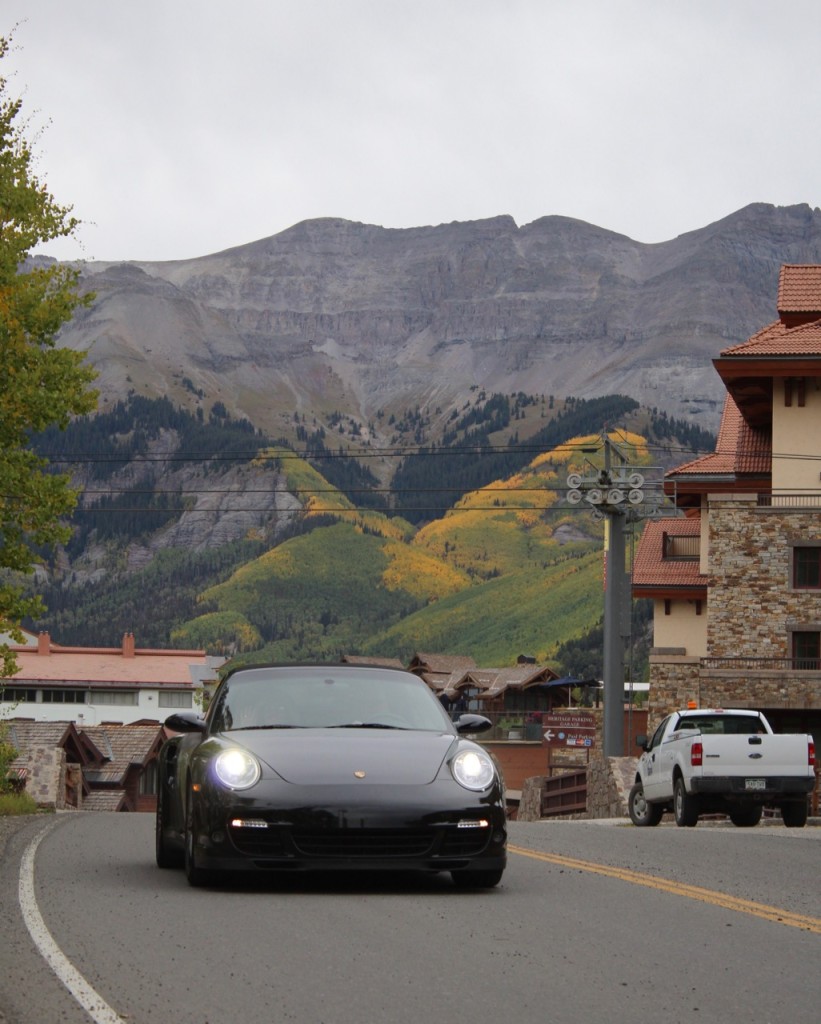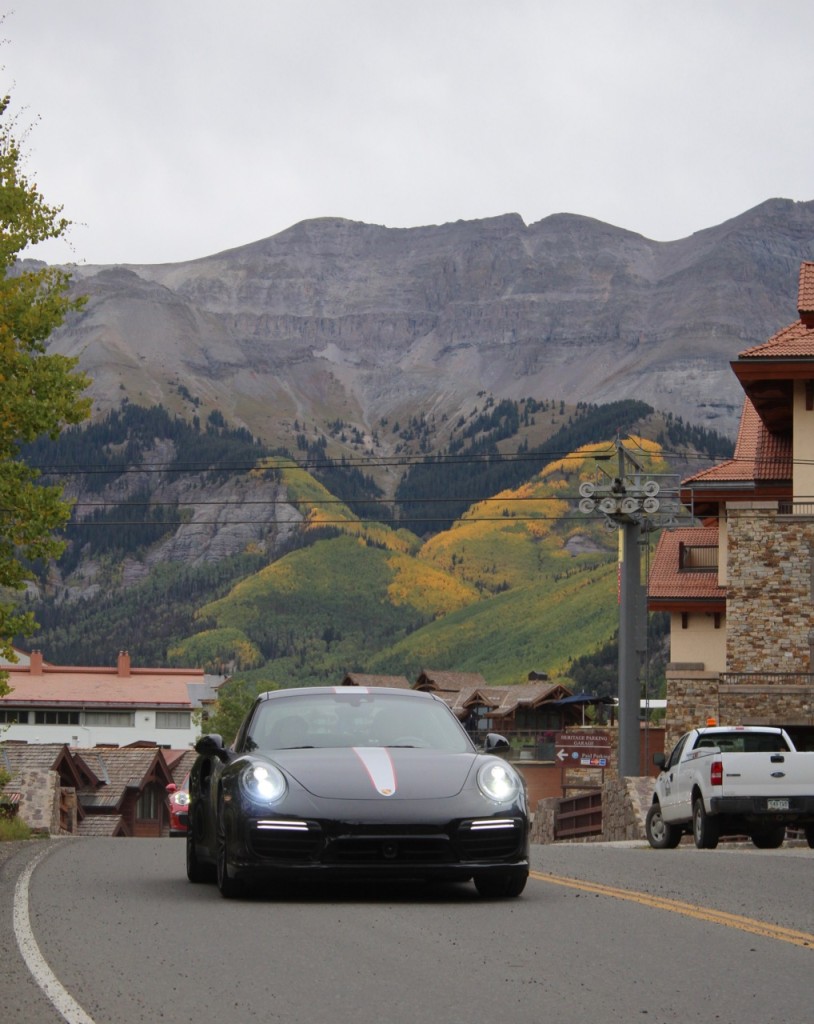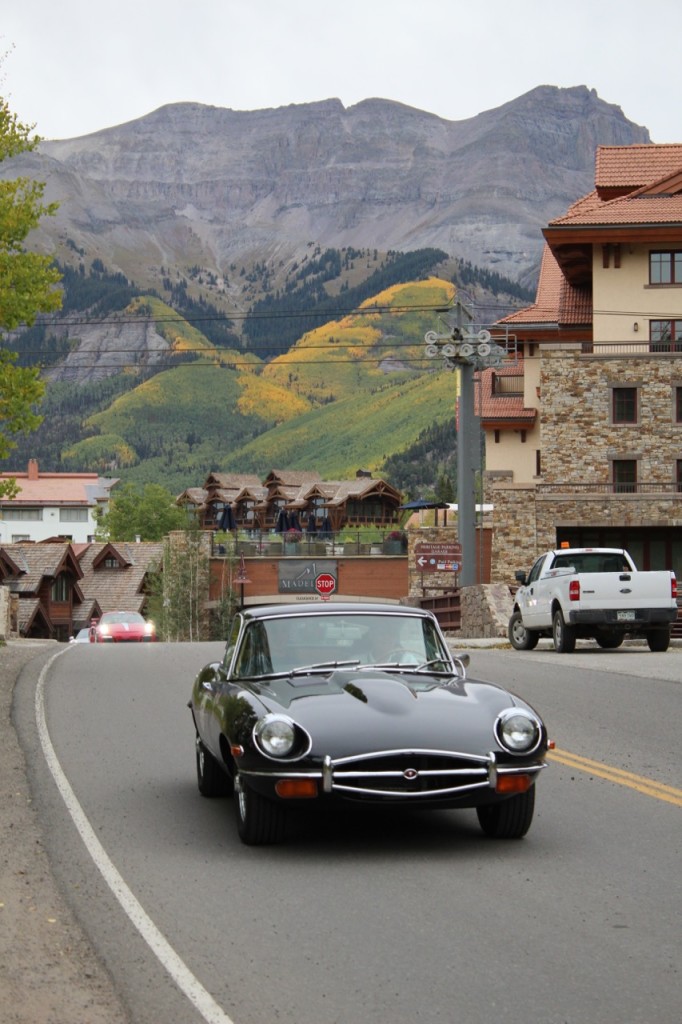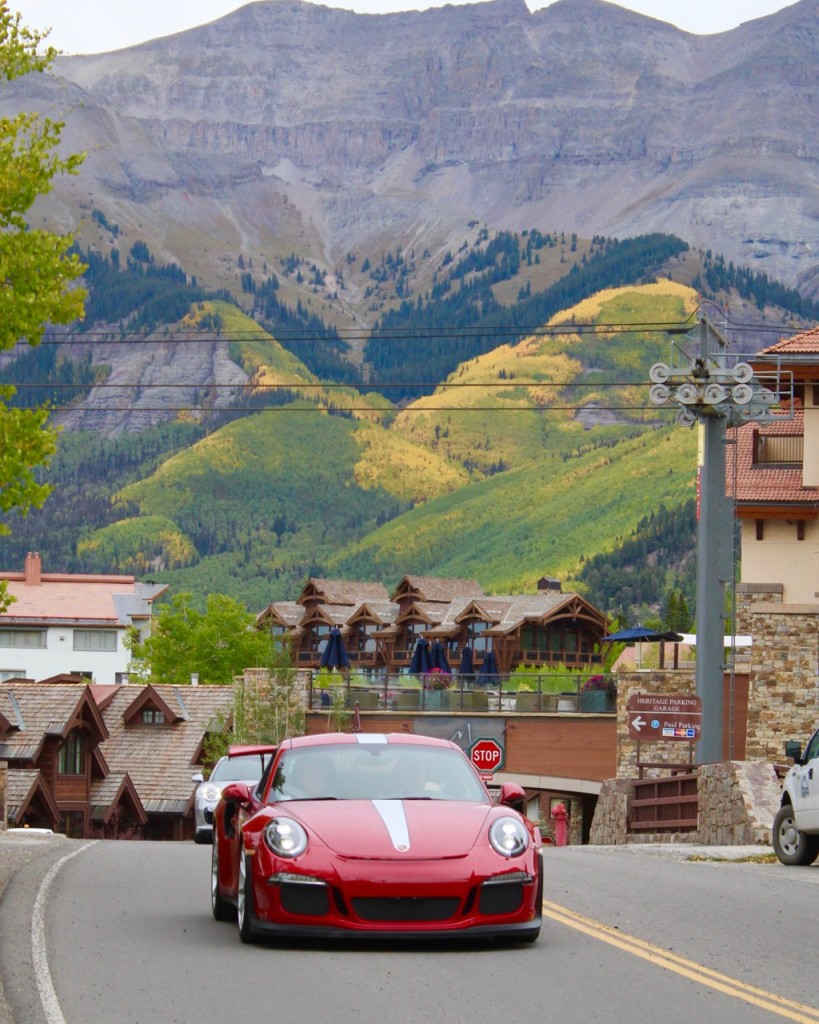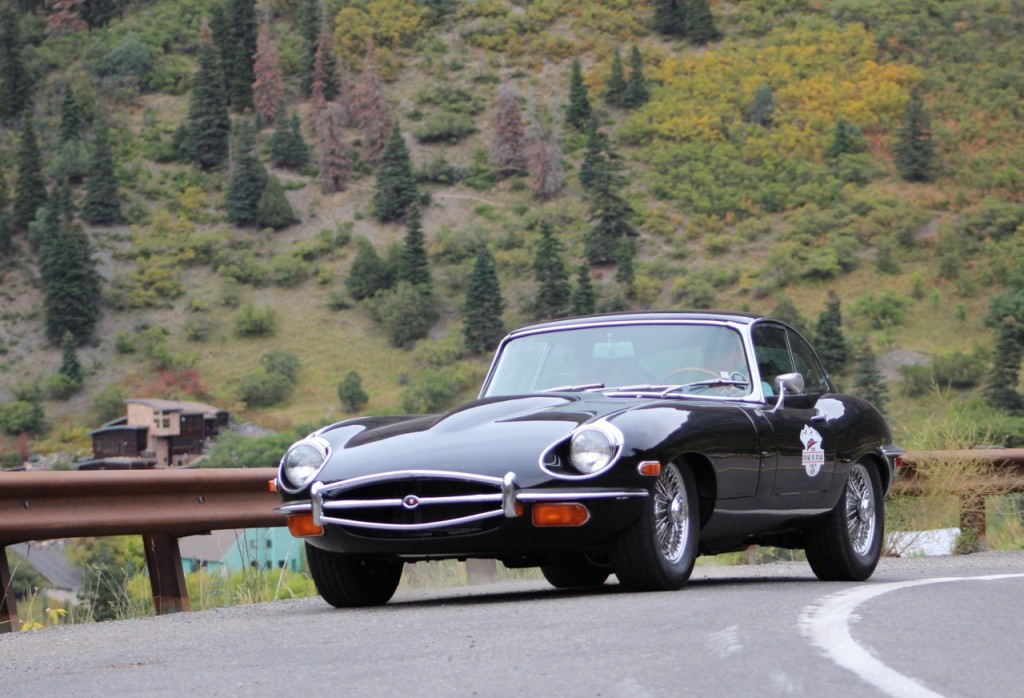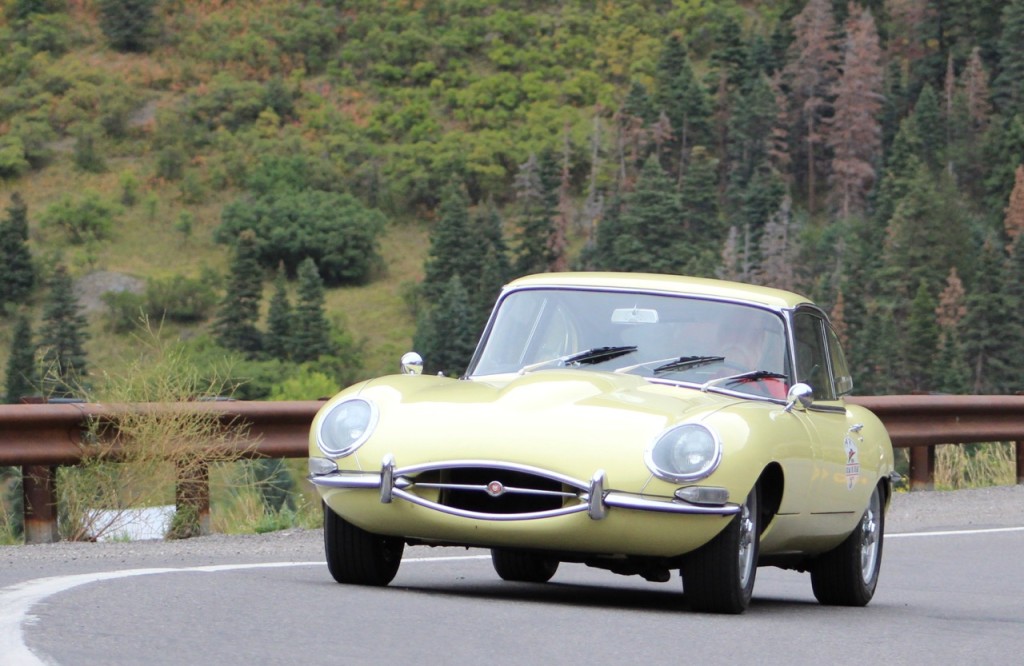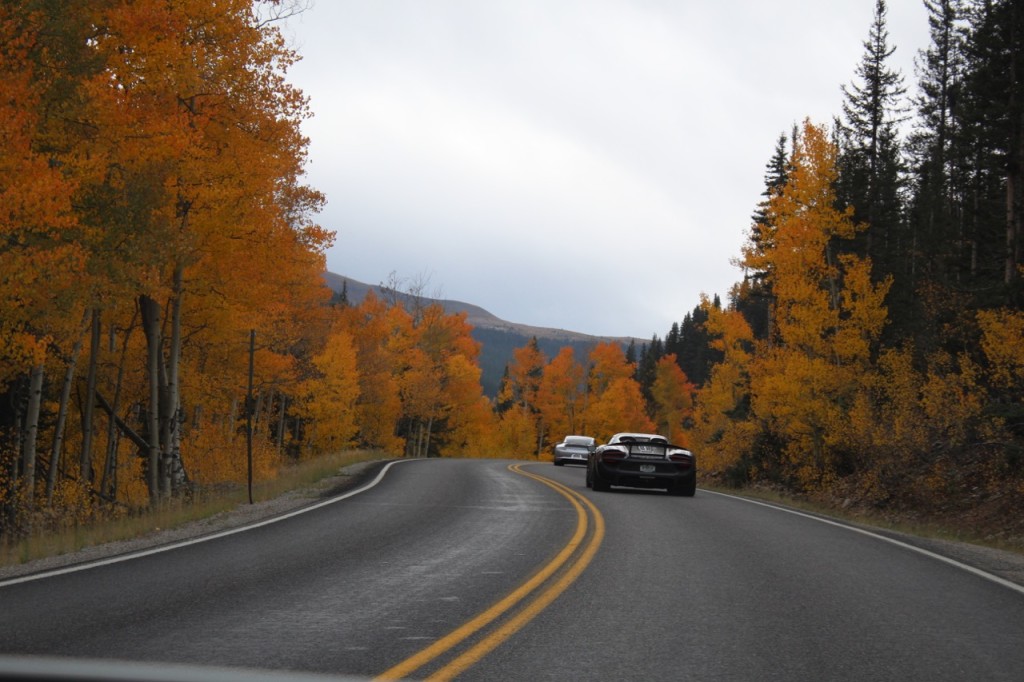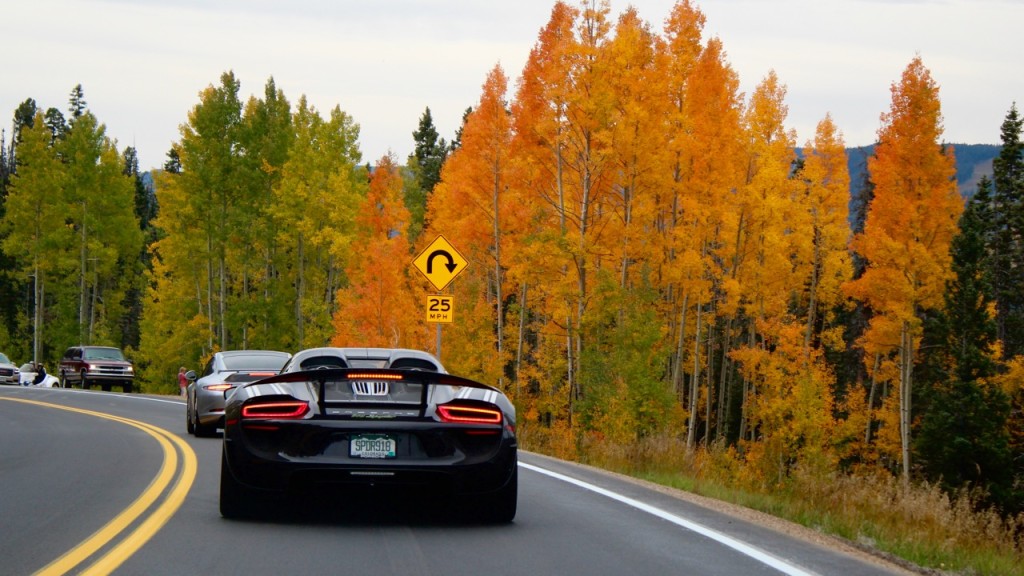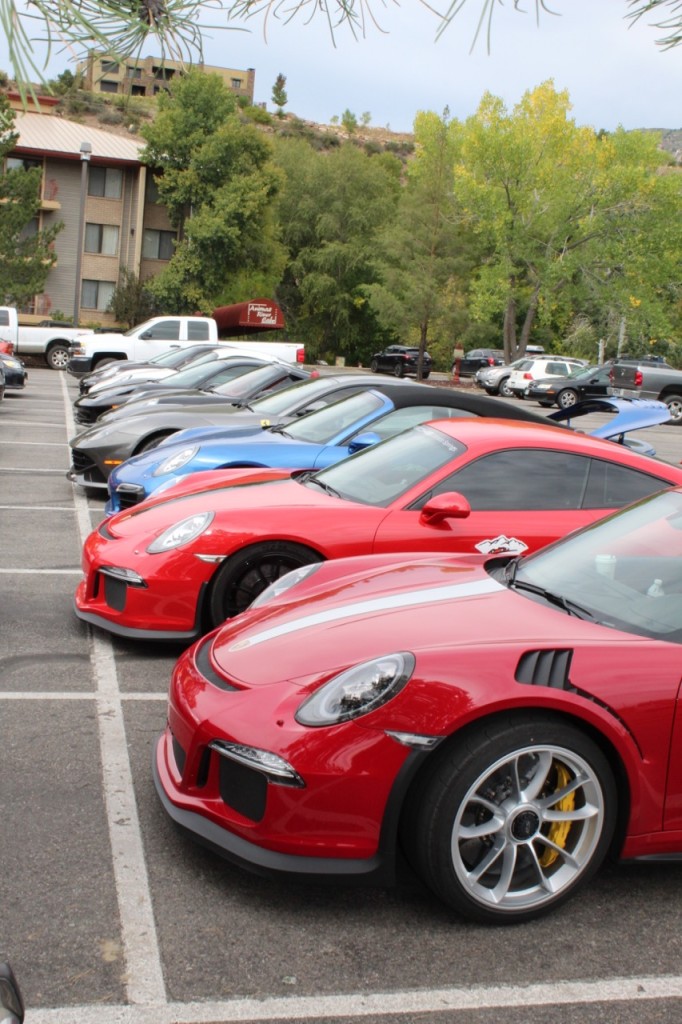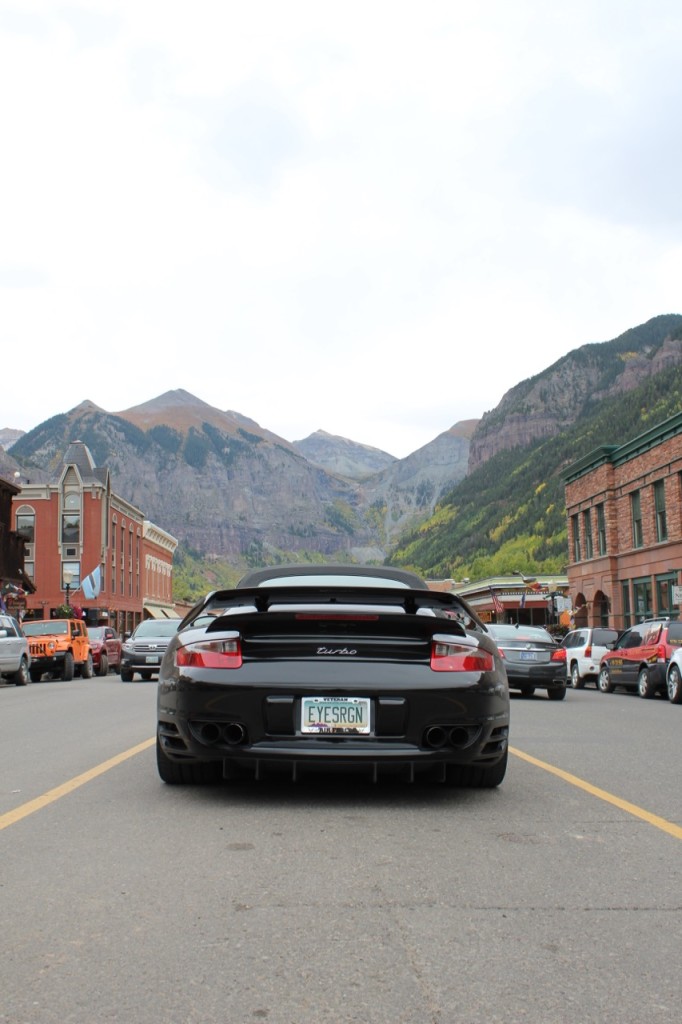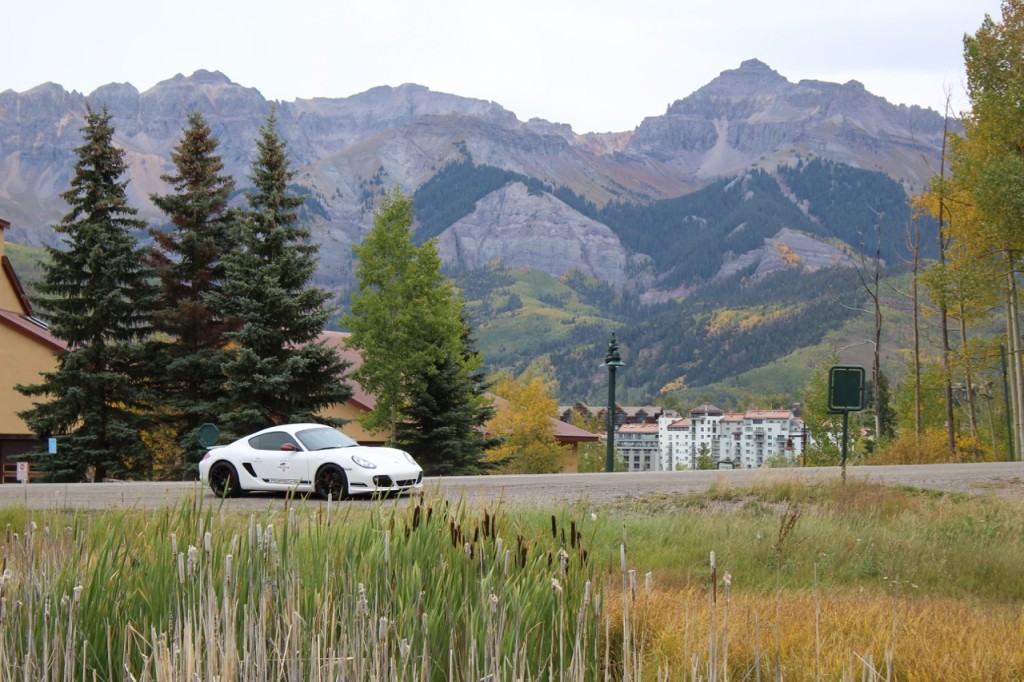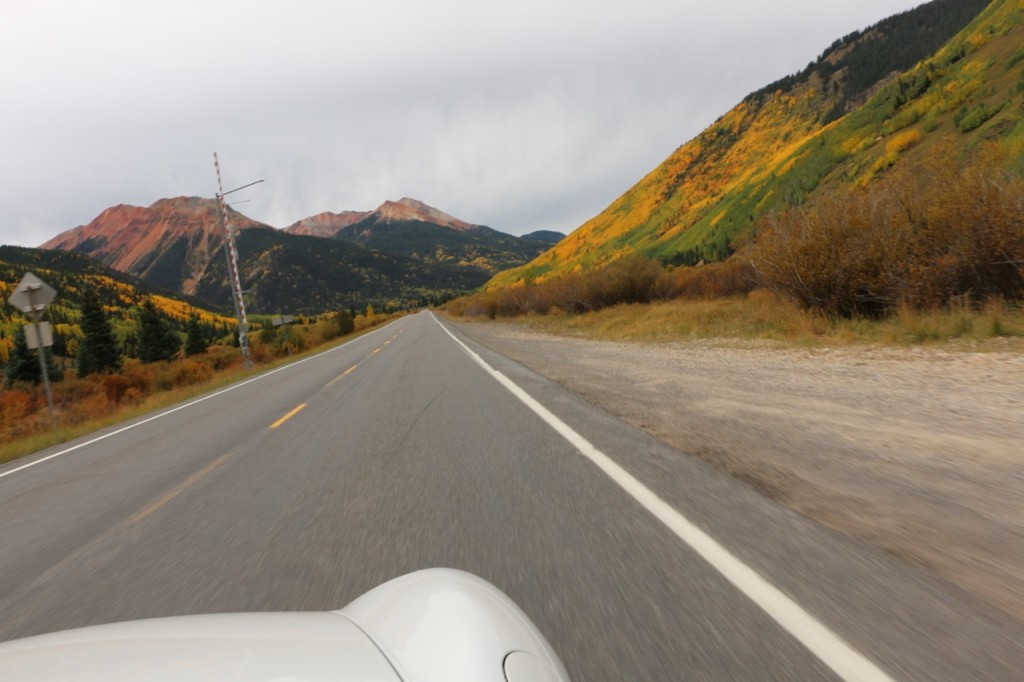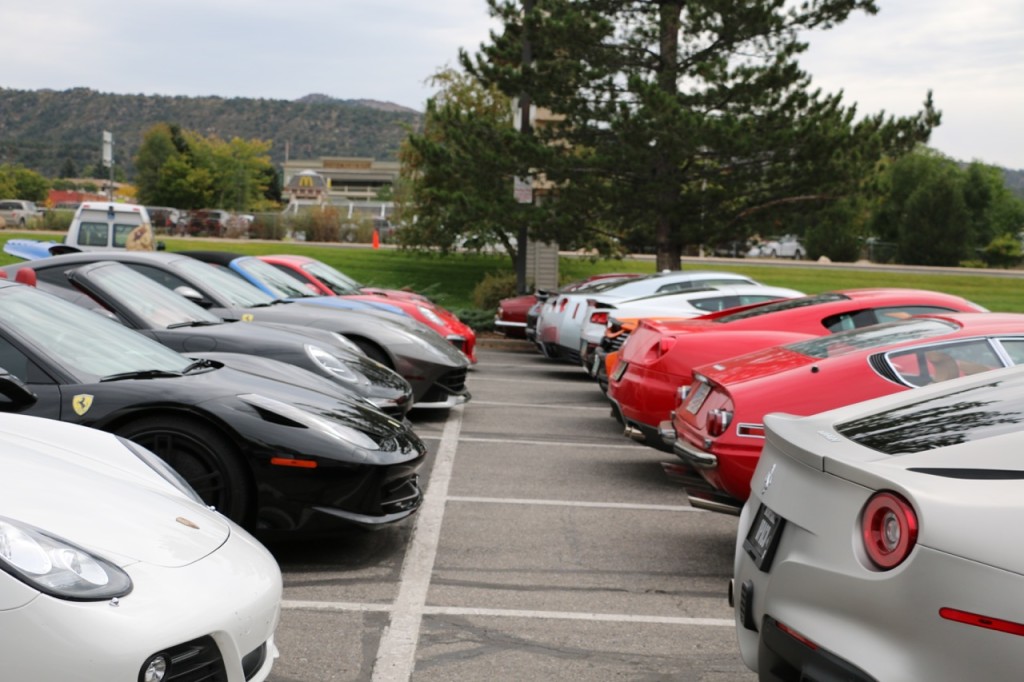 ---
September 18-23, 2016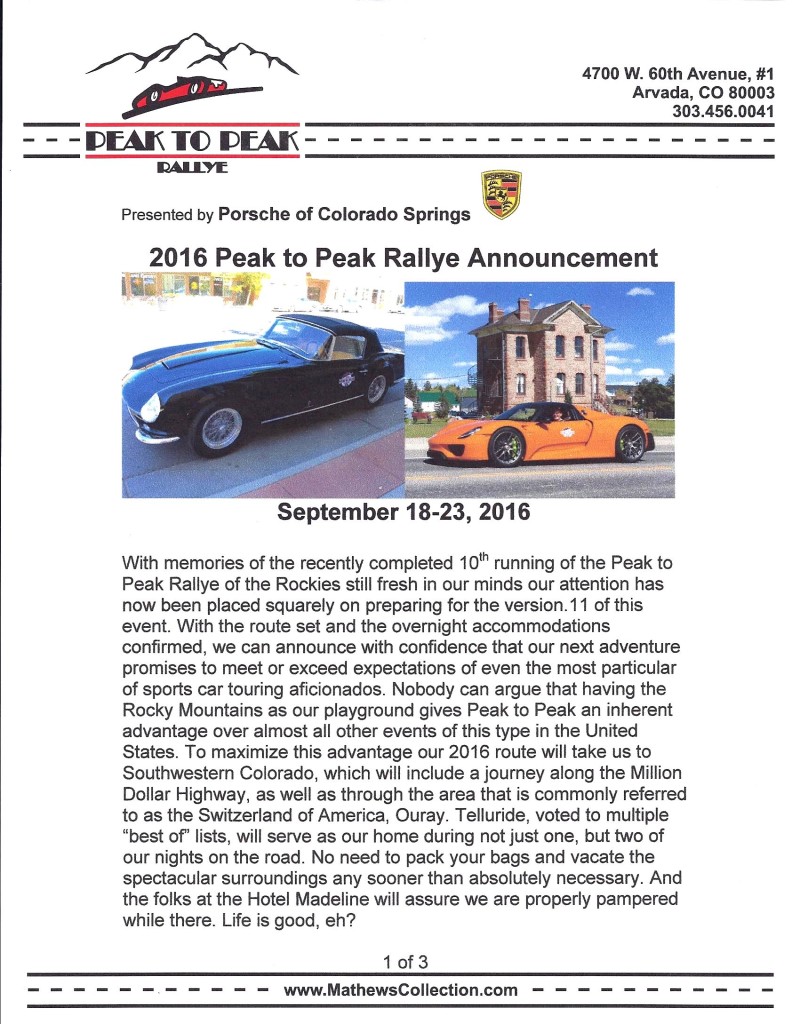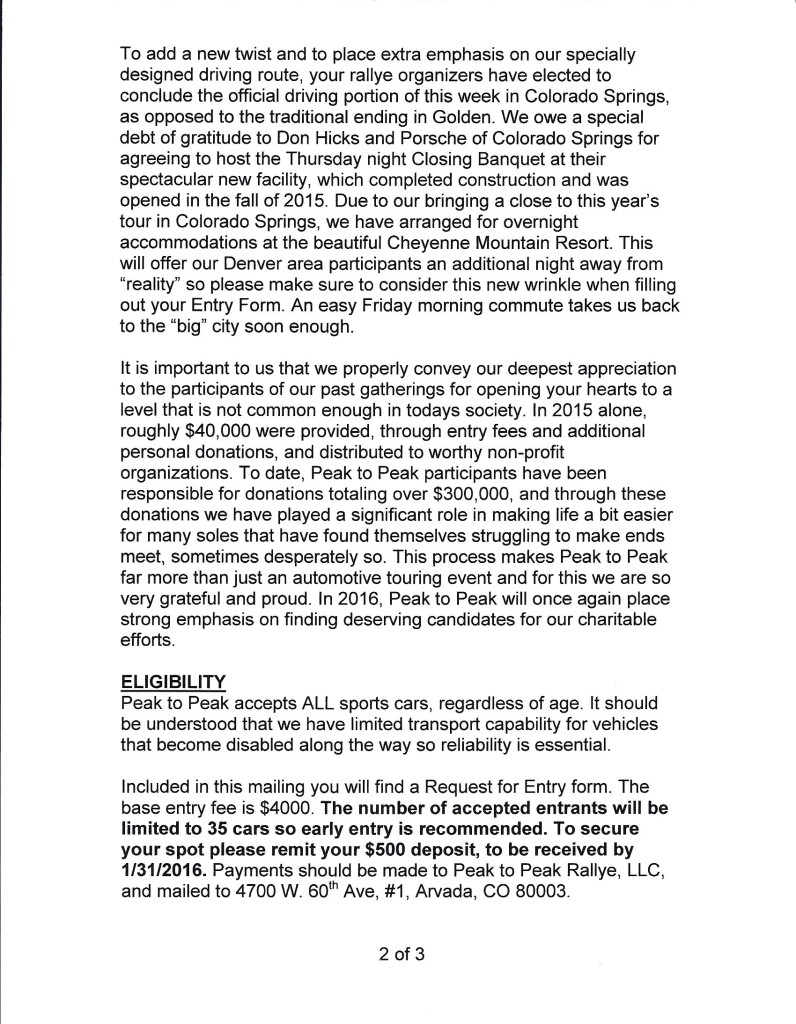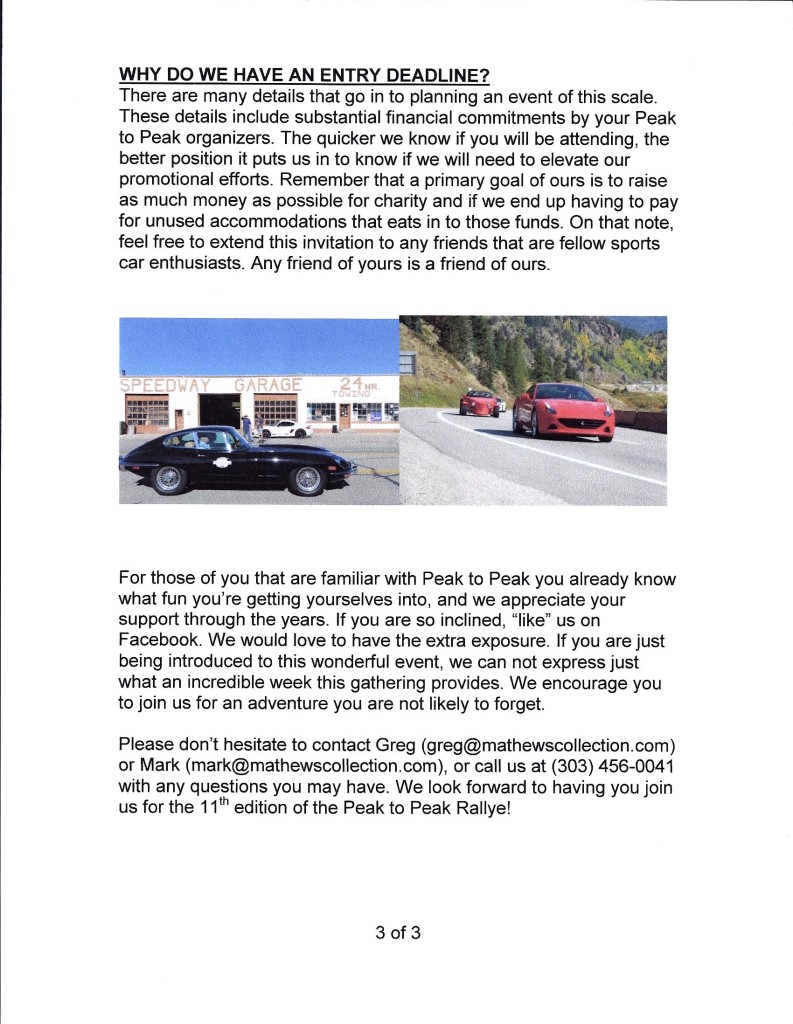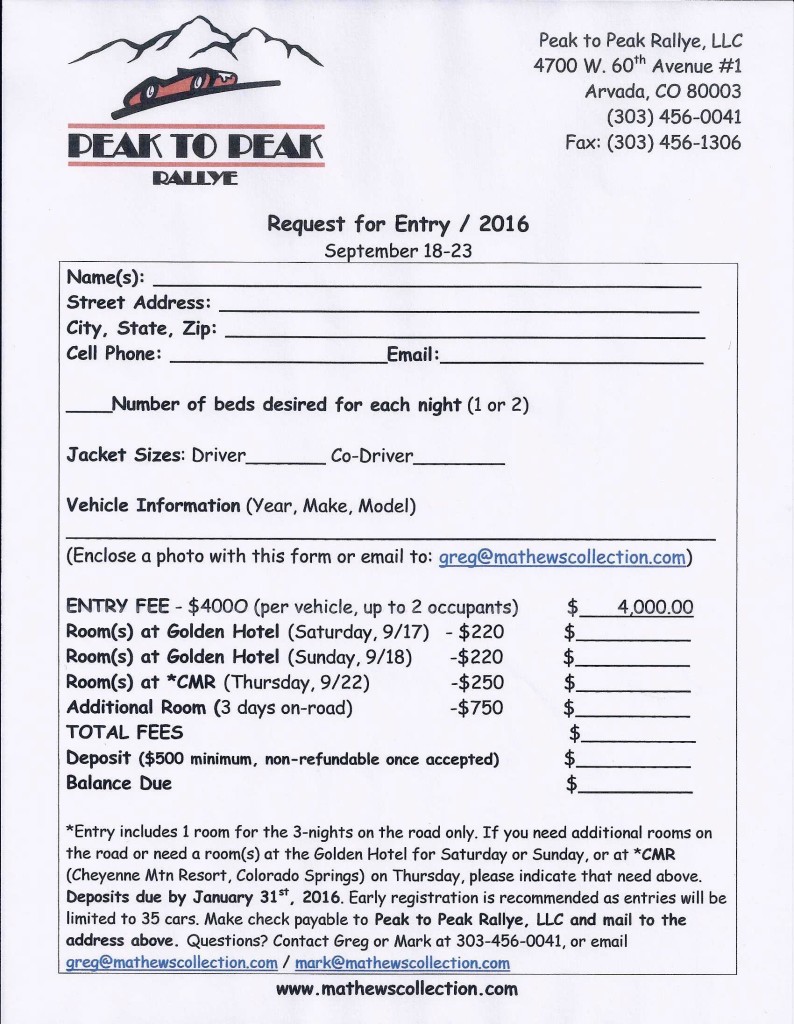 2015 Peak to Peak Rallye Announcement
September 13-17 2015
Boy, how time flies when you're having fun. It's hard to believe that 2015 will mark the 10th running of the Peak to Peak Rallye. By all accounts each one of the prior Peak to Peak outings have been a rousing success on so many levels, but you can be sure that we will be pulling out all the stops to ensure that our celebration of 10 years together will be one to be remembered.
With the planning stage well underway, we are reminded of the advantage that holding our rallye in the heart of the Rocky Mountains gives us over other events of this kind. The natural beauty of the Rockies, the spectacular roads, and the timing of the event, which coincides with the changing fall colors, all add up to create a recipe that is sure to please any palate.
As always, the star of our show is the specially designed route we travel. The 2015 edition has been created to cover a number of the premier driving roads in central and southern Colorado, as well as north central New Mexico. At an elevation of 12,095 feet, Independence Pass provides just one of the driving highlights (yes, pun intended). Once we hit the road, our overnight destinations will place us in at least one location that Peak to Peak has yet to venture. Any guesses? Historic downtown Golden will again play host to our out-of-town guests the night before and at the conclusion of the driving portion of the outing.
We at Peak to Peak are extremely proud of our ability to provide the ultimate driving, sight-seeing, dining and lodging experience. It is one which places great emphasis on meaningful social interaction between its participants. But the most relevant element of our rallye lies in our ability to provide much needed financial aid to carefully selected, community focused non-profit organizations that we encounter along our travels. In past years we made it a practice to present significant contributions to designated recipients during one of our daily lunch stops. The impact that we've made on these organizations has been so profound for all involved, including the rallye participants, that we decided to make presentations at two of our lunch stops along the 2015 rally route, therefore doubling the impact. It is due to the extreme generosity of the Peak to Peak family that we are able to help change the fortunes of many individuals and families that are in need, many times desperately so. We are blessed to have such associations.
Peak to Peak eligibility requirements allow for all sports cars to participate regardless of the year of manufacture. We do want to stress that we have limited transport capabilities for vehicles that become disabled along the way so reliability is essential.
Along with this announcement you will find a Request for Entry form. The base entry fee will be $4,000. The number of accepted entries will be limited so early registration is recommended. To secure your spot please remit a $500 deposit to be received by 1/31/2015. Payments should be made to Peak to Peak Rallye, LLC, 4700 W 60th Ave. #1, Arvada, CO 80003.
Please don't hesitate to contact us if we can answer any questions you may have. We look forward to having you join us for the 10th year celebration of the Peak to Peak Rallye!
Your Rallye Organizers
Below are the event program covers and route maps from each of our previous rallies.
2004
2005
2006
2007
2008
2009
2010
2011
2014
To request an entry form for the 2015 Peak to Peak Rallye, please call Mark @ (303) 456-0041 or email mark@mathewscollection.com.
Photos from our Rallye in 2015